Heritage Villa Nursing Team
We can guarantee you that we have the best of the best when it comes to a senior care and rehabilitation team. It's the folks who make up our staff that truly make the difference when it comes to quality of care. We are passionate about what we do, and would love to get to know you. Meet a few of the key people at Heritage Villa by seeing their smiling face and reading a little bit about them.
---
Rebecca Murray
Administrator
Rebecca has been an Administrator for fifteen years. She loves culture change and resident centered care. Rebecca joined our team in March 2017. She is excited to see, as a team, how we can make Heritage Villa a better place for our residents.
Heather Hough, RN, BSN
Director of Nursing
Heather became an employee at Heritage Villa in 2009 upon completion of the LPN program she attended at Tri County Technical Center. While at Heritage Villa, Heather has worked as a CNA, Charge Nurse, Wound Nurse, Resident Care Coordinator, and is now the Director of  Nursing (DON). She obtained her Associates Degree in The Science of Nursing in 2012, and her Bachelor's Degree in the Science of Nursing in 2016. 
Trudy McClure, RN, MSN
Assistant Director of Nursing
Trudy obtained her Oklahoma RN license in 2000 and worked in acute care settings, as well as nursing education. She joined our team in 2015 and is currently an ADON.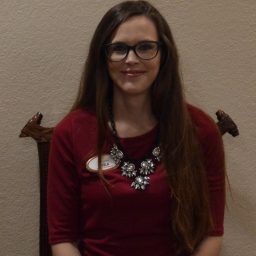 Tesla Willimon
Business Manager
Tesla started at Heritage Villa in 2016 as the receptionist, then accepted a position as our Human Resource and Payroll Director. She has accepted Business Manager as of June 2017.
Lennon Reed
Human Resources/Payroll
Lennon joined our team in 2016. She accepted the Human Resources/Payroll position as of June 2017.
Tawny Ainesworth
Receptionist
Tawny joined our team in January of 2017 as a PCA and accepted the Receptionist position in June of 2017.
Lois Dobbs
Admission/Social Service
Lois began her career in health care as a CNA in 1976. She came to Heritage Villa in 1996 as the Activities Director. In 2013 she accepted the position as the Admission and Social Services Director. 
Patricia Bickerstaff
Activities Director
Patricia joined our team in 2014 as our Activities Director and has her Social Service Certification. She loves to bring joy to our residents daily and strives to enhance their lives with compassion. 
Leslie Hills
MDS Coordinator
Leslie joined our team in December of 2016 as an LPN and became the MDS Coordinator in August of 2017
Gail Finley
Medical Records
Gail started as a CNA/CMA at Heritage Villa in 2002. She then accepted her position as Medical Records in 2007. 
Aleta Gross
Dietary Manager
Aleta started working at Heritage Villa in 2003 in laundry. She then became a cook and is now our Dietary Manager.
Dan Henski
Maintenance/Housekeeping/Laundry Manager
Dan has worked in maintenance for 50 years. He joined our team in 2001. 
Traci Smith
Business Development Director
Traci began her career in Healthcare Marketing and Public Relations in 2002. She came to Heritage Villa in 2016 as our new Business Development Director.  Traci is very excited to educate  the Community of Bartlesville of the great things happening at Heritage Villa.